The HoT Shop is not a foodbank. Anyone can use this facility, you do not need to be referred to us. The idea is simple…food prices are increasing rapidly and many people are finding it harder to make their budgets stretch. The rising cost of living is becoming a problem for more and more families. So, the HoT Shop was set up to help people at this difficult time.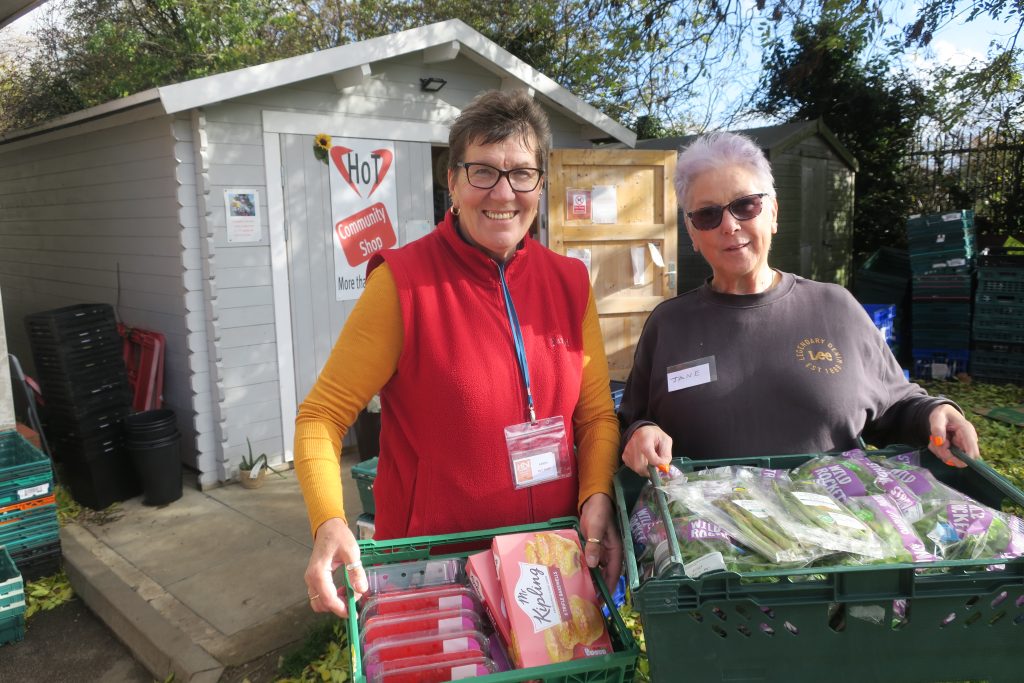 The stock for the HoT Shop is supplied by a team of dedicated volunteers who collect surplus food donated by supermarkets and other businesses six days each week (often when the stores close). This is supplemented with food from other charities such as FareShare. Any profits made are used to purchase more food items so that we can keep the shelves stocked with a good range of products.
Customers fill their own carrier bag (we are always short of carrier bags so please bring your own!) with their choice from the range of chilled, frozen, fresh, tinned and packet food available. In addition, you are welcome to add some free fruit, vegetables and bakery products. A bag of shopping costs £5…a huge saving when compared to supermarket prices. The range of food available varies depending on what has been donated.
Our team of volunteers are friendly and helpful. They make people feel at ease and we never judge anyone. So, if you're finding it harder than ever to manage, pay us a visit.
Reviews
Always a lovely welcome from the volunteers.

Hazel Wood via Facebook
Opening Times
We are based at Sacred Heart Community Centre. Our opening hours are:
Monday-Friday, 10am-3pm
Closed weekends and bank holidays